Excellence meets performance: The ST XTA plus 3 for the Toyota GR Yaris
Oh, the Toyota GR Yaris: The Japanese car is already a legend of its own and comes with lots of motorsport genes. Several lightweight components in the chassis, broad fenders, an aggressive radiator grille, and impressive rear spoilers provide some insights into what we might expect in the compact Sports Yaris.
Its motorsports character does not come out of the blue since the GR Yaris engineers are from Toyota Gazoo Racing. The recent Toyota is the first model of the new GR performance line and was originally developed as a homologation model for Rallye races. Side fact: GR stands for "Gazoo Racing".
Visit Shop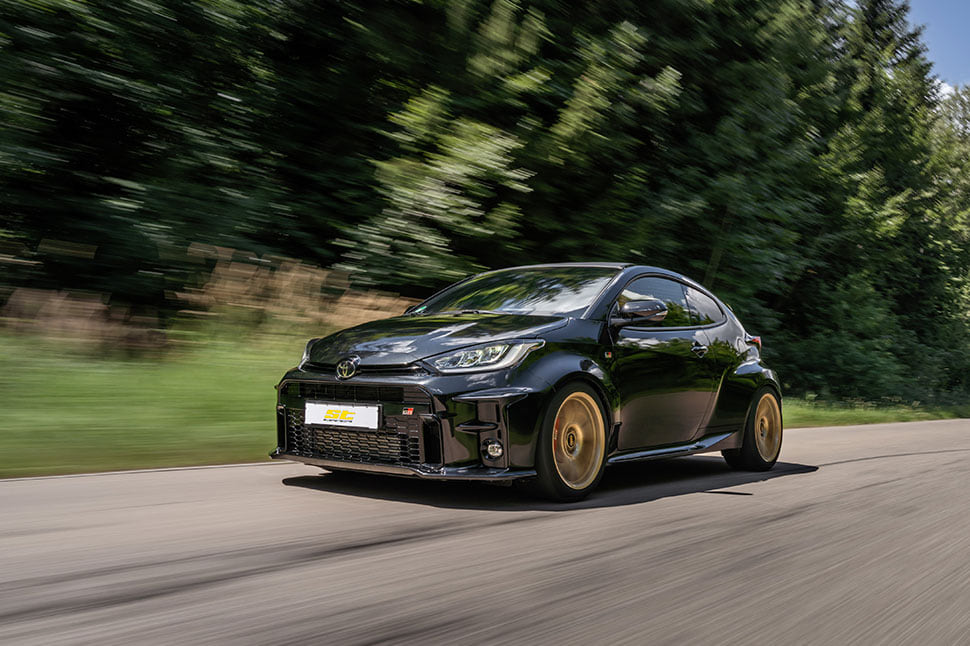 Small-scale racing feels
With its performance of 261 HP and a 1.6 liter-three-cylinder engine, the GR Yaris is a true – yet small – beast on the streets. Nevertheless, its power is something that drivers feel and hear: Despite the small engine, the Toyota sounds rich and loud. Thanks to a microphone, the sound is transferred from the engine compartment to the vehicle interior via an audio system.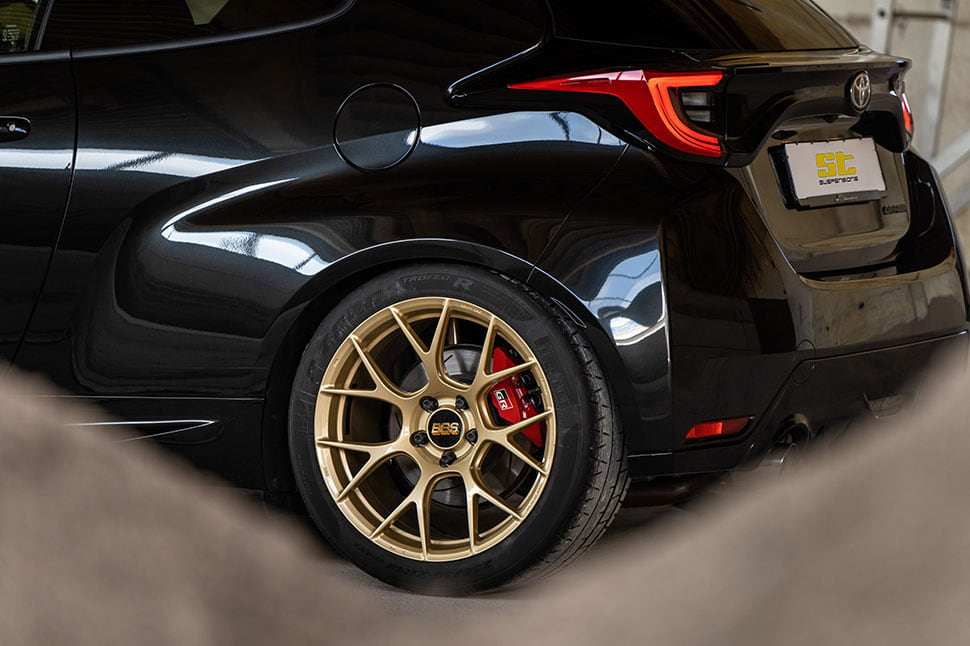 In total, test drivers describe the driving behavior of the GR Yaris as well-tuned. Nevertheless, we are often told by customers that the steering isn't precise enough and does not respond well. This causes less stability, especially at high speeds. Moreover, the suspension is very hard ex-works. That seems logical because we are dealing with a sportscar. However, a little more suitability for everyday use won't do any harm, right? Fortunately, there is ST – we offer a solution: Equip the GR Yaris with ST XTA plus 3 coilovers now!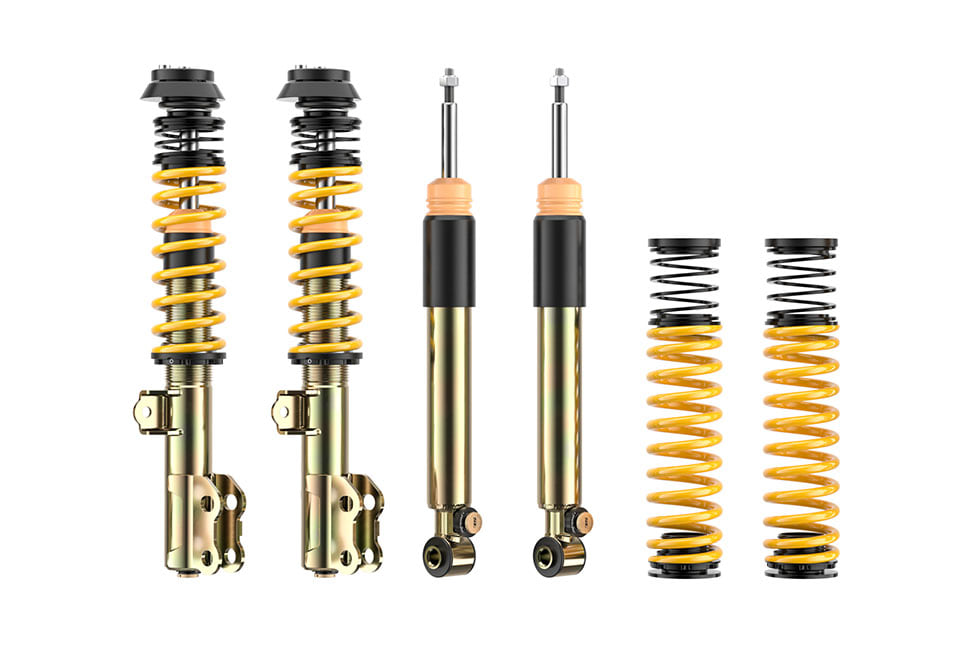 The ST XTA plus 3 for all day – every day
Our ST XTA plus 3 is a coilover kit we developed for everyday use on public roads. It offers the possibility to continuously lower the car referring to its vehicle-specific features. For example, with the Toyota GR Yaris, a lowering of 25 to 45 millimeters on both axles is possible. Moreover, the XTA plus 3 enables an individual damper adjustment of lowspeed compression and rebound and highspeed compression.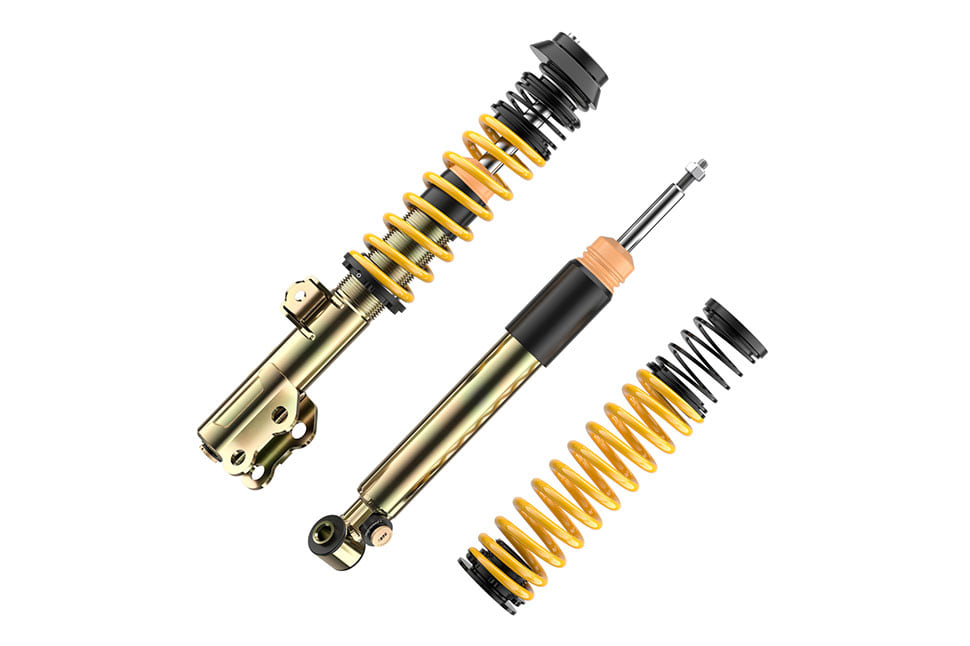 This provides new options for a more dynamic and pleasant driving characteristic on daily drives. Also, the car gains more stability without having to neglect its sporty behavior. The lowering caused by our ST XTA plus 3 enables better road holding.
Visit Shop
Lowered center of gravity for more stability
Already ex-works, the Toyota has a lower center of gravity thanks to its carbon fiber roof, the engine located more in the middle, and various building components made of aluminum. We further improve the center of gravity with professional lowering consisting of springs and dampers of our ST coilover kits. This causes a more purposeful driving characteristic.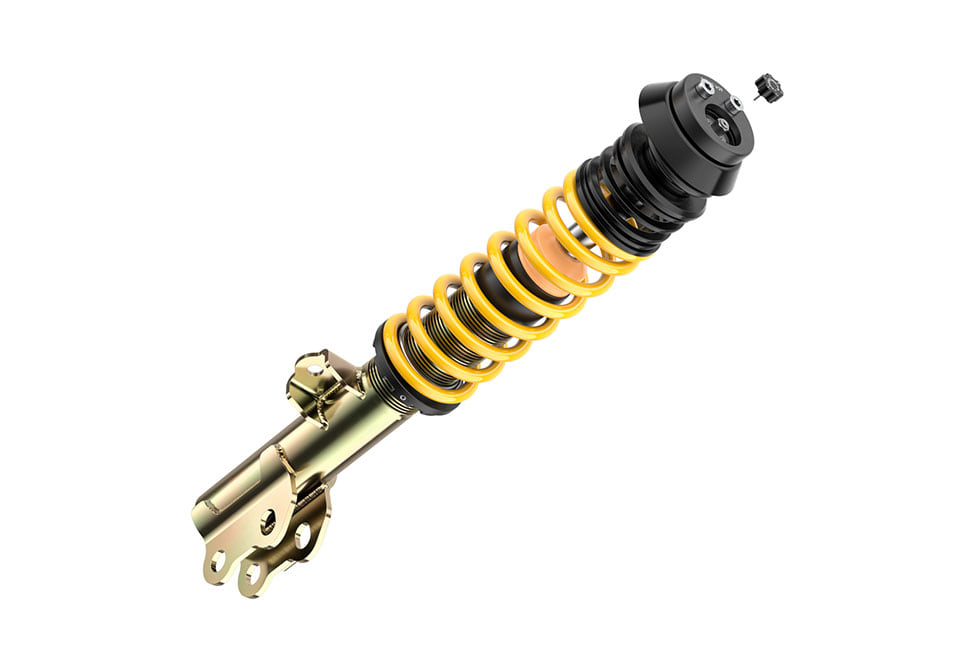 The ST XTA plus 3 coilover kit has Unibal top mounts made of aluminum. Those enable camber adjustment at the front axle – even after the installation of the coilover kit. With that, we want to ensure maximum tire support on the road to create more precise handling. Sporty driving on public roads is now easily combined with track day trips on weekends.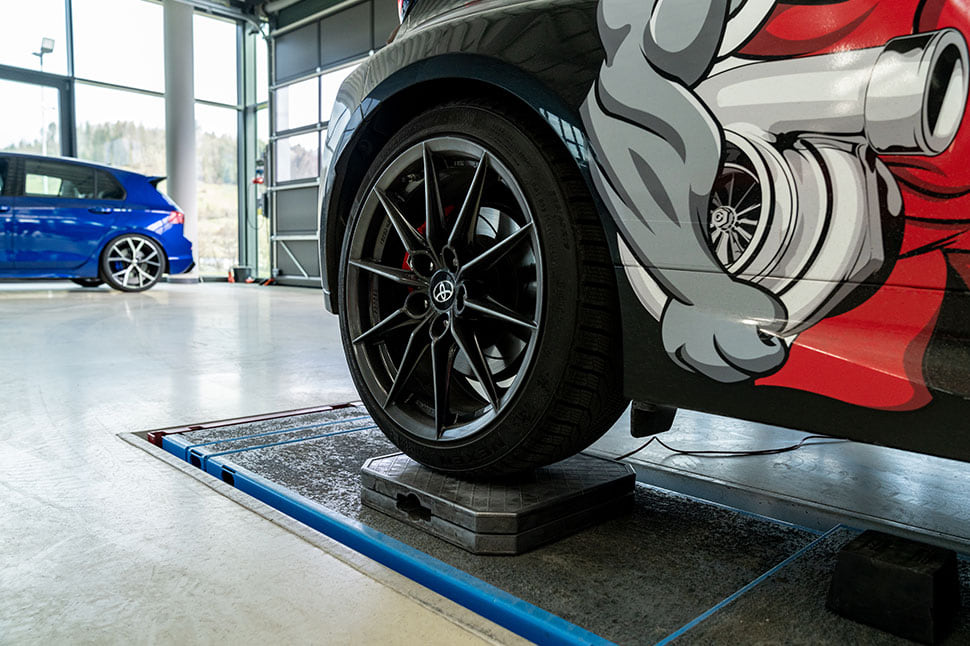 The Toyota GR Yaris still drives very sportily while staying controllable in curves with our ST XTA plus 3 coilovers inside. We observed a clear-cut steering behavior and a very good noise level and braking characteristic. By the way: Powder-coating in 18 different colors and labeling the main springs is also possible. Design your very own individual ST coilover kit! Interested? More information in our online shop. There all offers for the ST XTA plus 3 for the Toyota GR Yaris and several other vehicle models are found.
Visit Shop