Product News
ST XTA plus 3 coilover kit for Audi RS3 and S3 (8V)
With the brand-new ST XTA plus 3 coilover suspensions kit, the Audi RS3 (8V) has a better drive. Whether the three-way adjustable coilover suspension is retrofitted to the sedan or the Sportback is irrelevant. Despite the "sport versions" of the Audi A3 already being lowered at the factory, the coilover suspension made in Germany ensures a stepless lowering of 15 to 35 millimeters.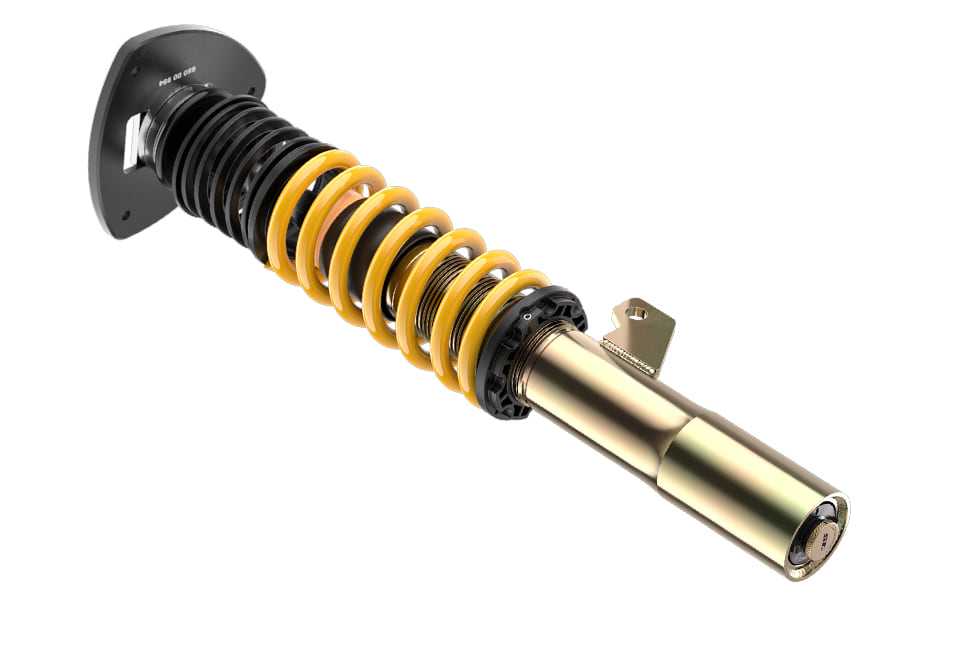 A particularly special aspect about our ST XTA plus 3 is that the suspension is not only adjustable in height. The used KW dampers can be individually tuned in the low-speed and high-speed compression stage each with 24 clicks and with 16 clicks in the low-speed rebound stage. Each click noticeably changes the performance of the ST coilover suspension.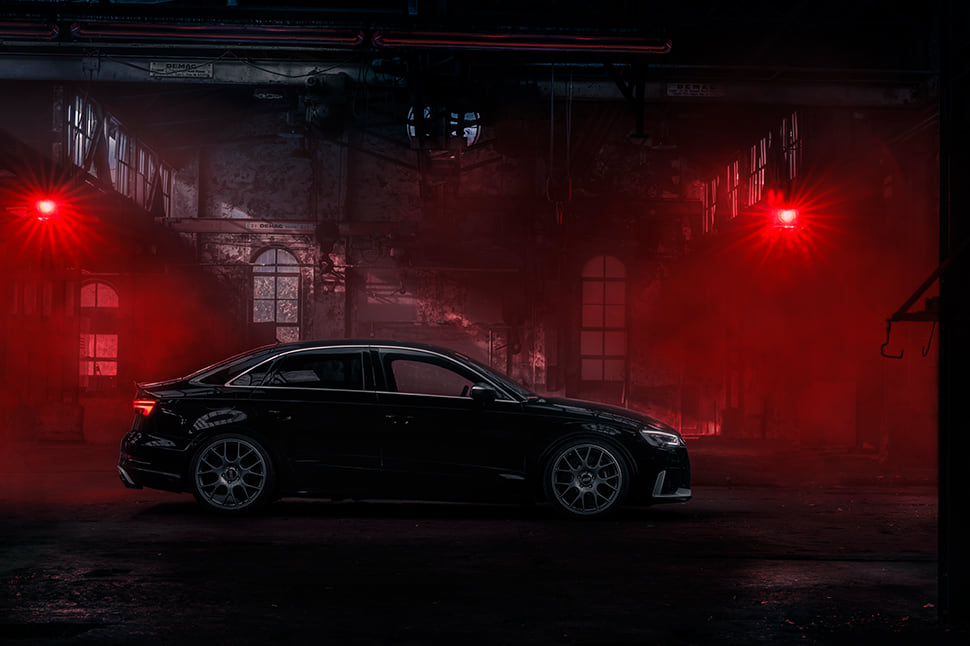 The ST XTA plus 3 coilover suspension is made exactly for drivers who simply want more from their coilover: sporty setup, excellent handling and still want to drive their Audi S3 or Audi RS3 in everyday life. That's why it also comes with a parts certificate and harmonizes perfectly with sports tires in conjunction with a near-production road car. The ST XTA plus 3 coilover suspension we always deliver with aluminum support bearings and a two-piece racing spring system.
Visit Shop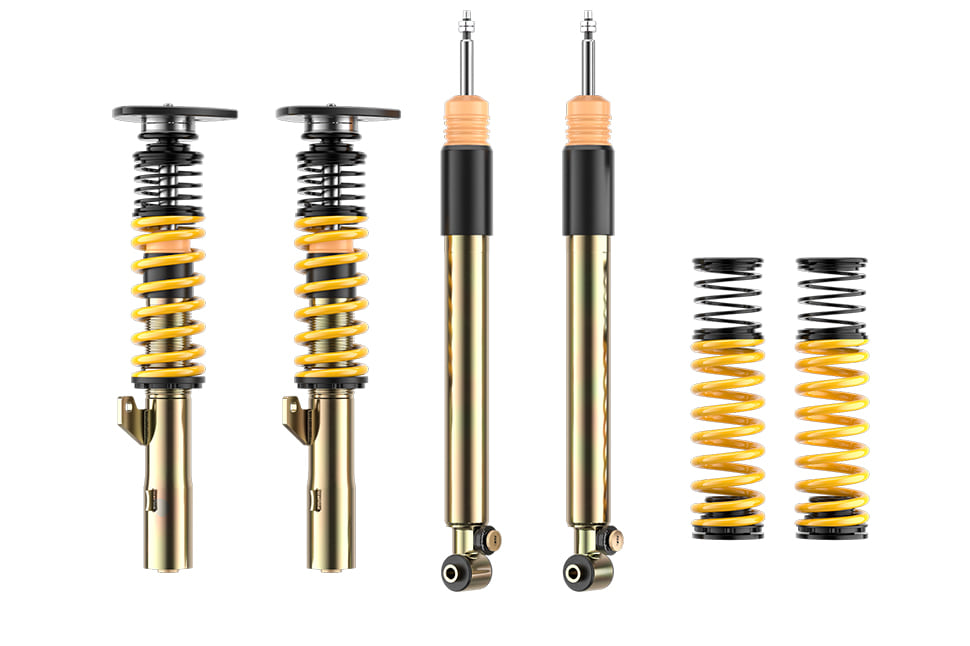 The two-stage valve adjustment is operated via integrated adjustment wheels directly on the shock absorber or rear axle damper. The black wheel can be used to change the spring preload of the high-speed compression valve in 24 click steps. With the golden wheel, you change the setup of the Low-speed compression stage. Due to the ergonomically shaped adjustment wheels, this is quickly done by hand. The rebound damping can be adjusted directly over the piston rod via an insertion wheel.
The adjustment is made easy: If you close the compression and rebound valves, the entire chassis setup becomes sportier. Body roll is hardly noticeable, track stability increases immensely, and handling becomes even more direct. If you open the valves, on the other hand, the setup becomes a bit more comfortable, and you take away the overly direct handling of your Audi RS3.
With the Low-speed compression damping, you can influence the body roll when turning in and the pitching behavior when braking and accelerating. You can also influence the damping on long bumps via the low-speed setting. The high-speed compression damping, on the other hand, helps you to better dampen short bumps and transverse ruts.
Also, the ST XTA plus 3 coilover suspension is made to order at KW automotive. This allows you to specify the color of the spring coating when ordering the suspension. There are 18 RAL colors to choose from, and if you like, you can also have your custom markings. Optionally, you can order the ST XTA plus 3 coilover suspension for still with different spring packages (other spring rates and spring lengths). Just take a look in our store or at your ST dealer.
Visit Shop