Make it Yours!
Take a look behind the scenes of our ST customization program
With our production structure beeing impressively flexible, we are able to produce our coilover kits even in the lot size of one single piece. This allows us to break completely new ground with our brand ST suspensions.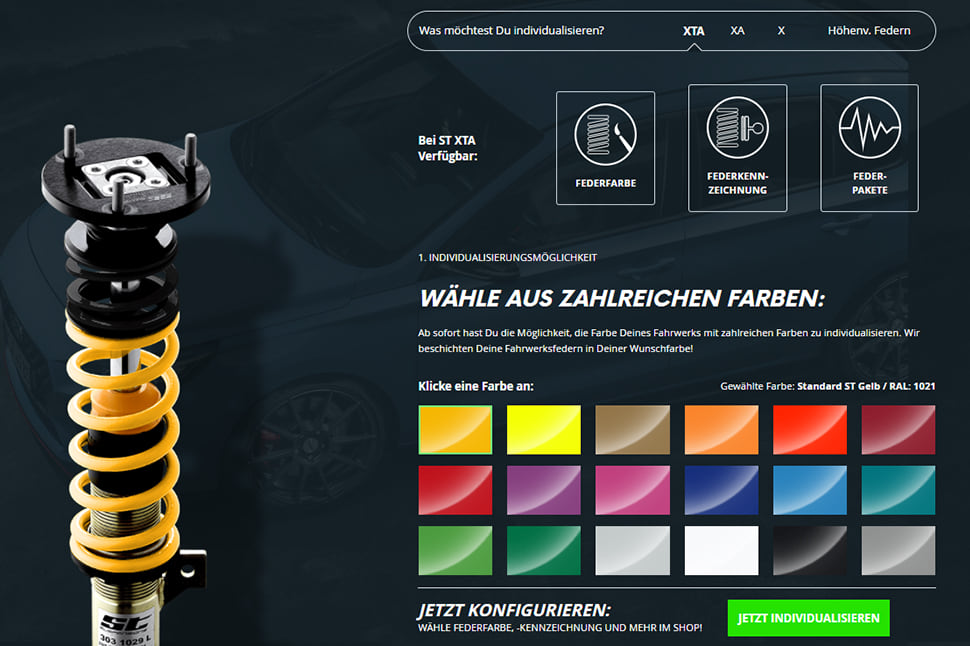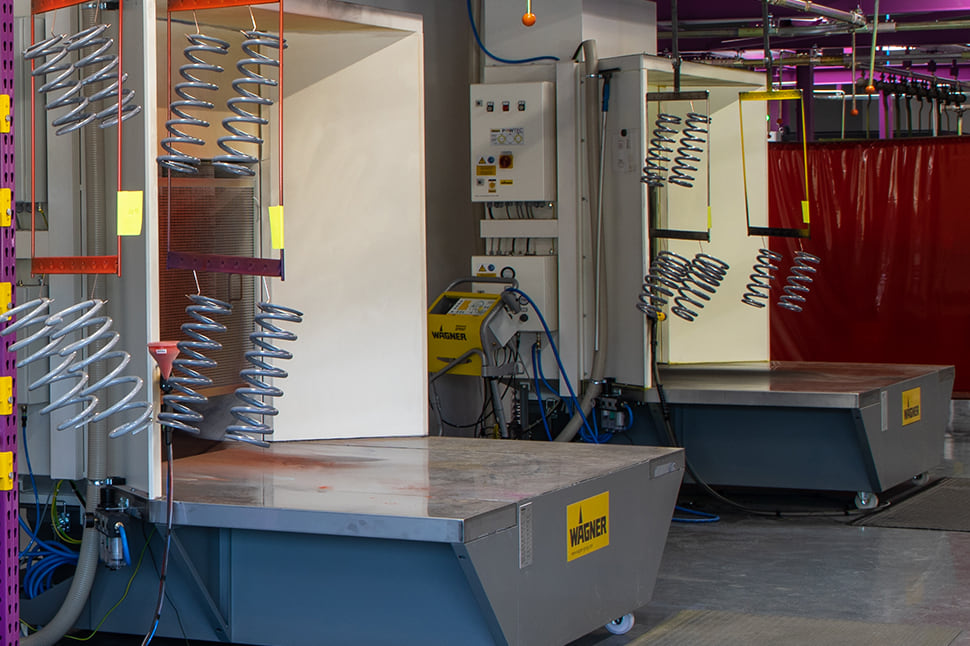 At ST suspensions, you can customize your coilover suspension kit or height adjustable spring kit with any of 18 available spring colors or your personal text of up to 25 digits printed on the spring. The order can be placed at our partner's or directly in the ST suspensions online shop. Once we have received your order, the appropriate springs for your coilover kit or height adjustable spring kit are transported automatically to our powder coating department.
Go to virtual Tour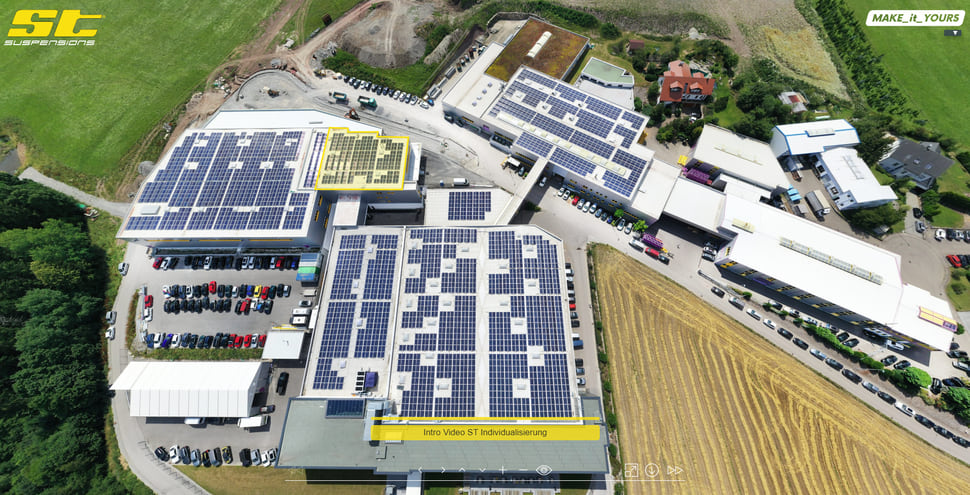 Over there, we take the springs out of the box. Other than maybe expected, we do not store springs in yellow, blue, green, white, red, black, pink or any other color, but all in a grey primer for corossion protection.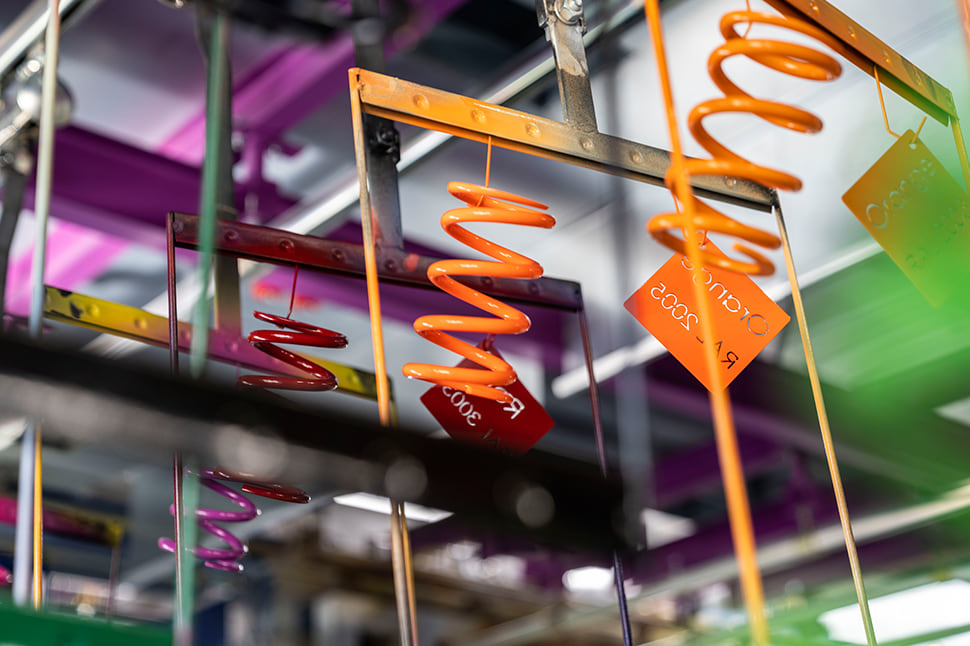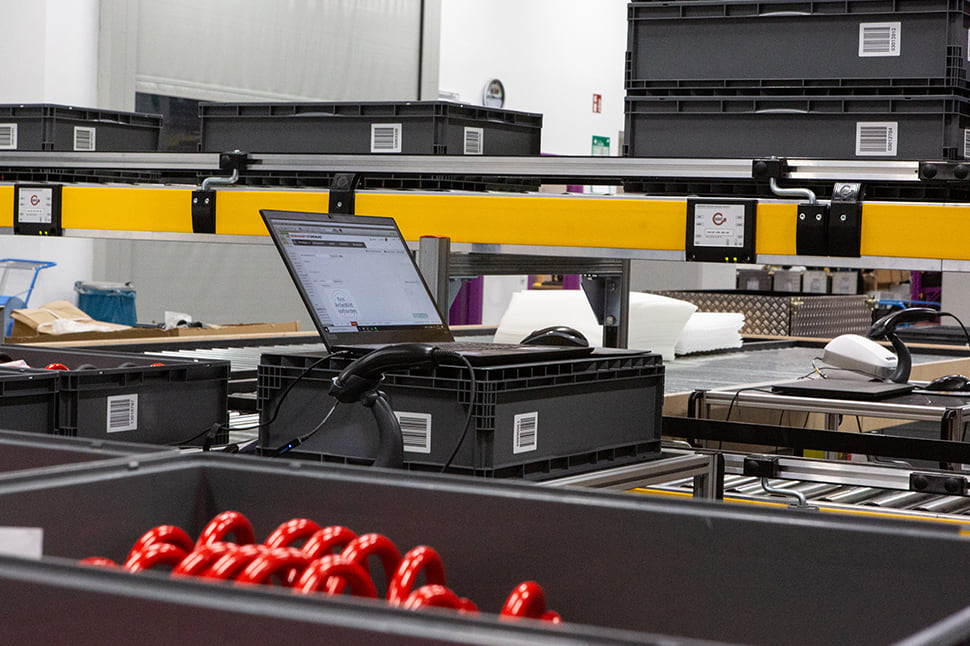 If a coilover kit or height adjustable spring kit is ordered, the main springs are powder coated in the respective color. After this double coating, the springs move on into the oven at 190° for 45 minutes and another 90 minutes cooling time.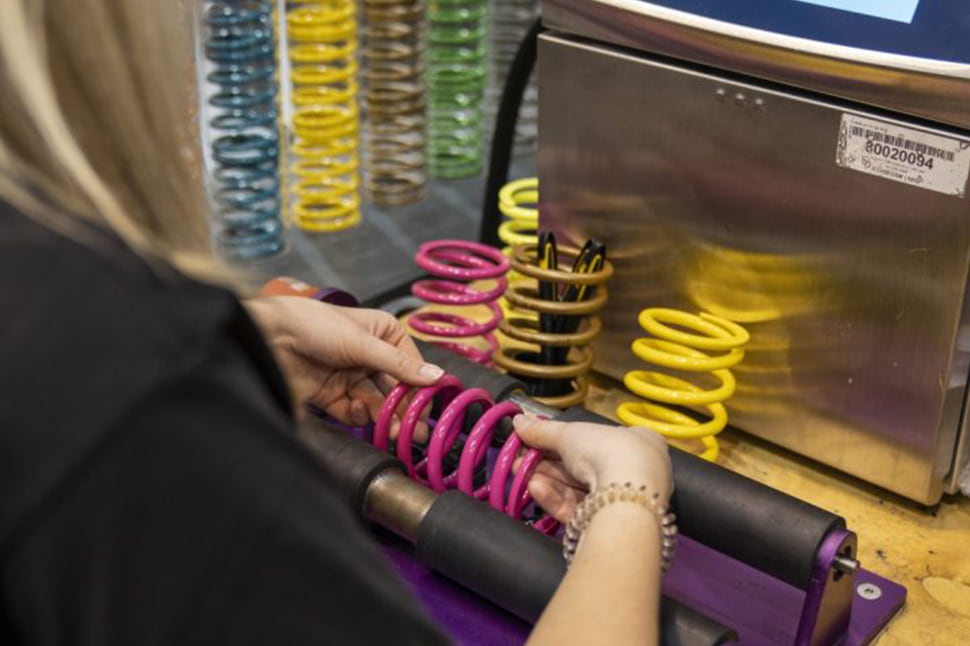 In the next step, the springs are printed with the individual spring marking you chose in your order. Your individual spring text will be printed on a separate winding below the TÜV-relevant marking.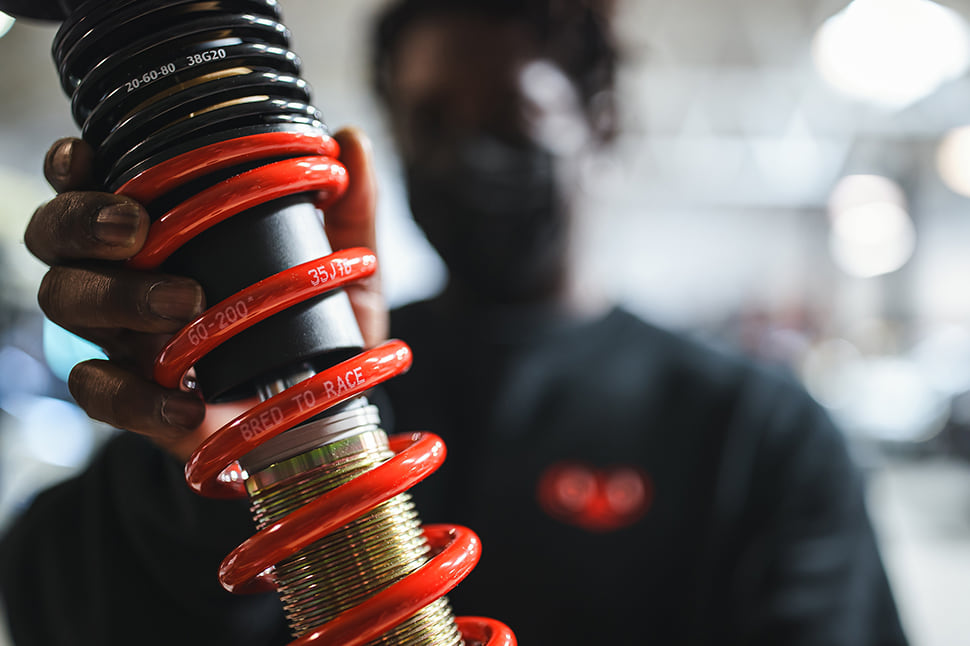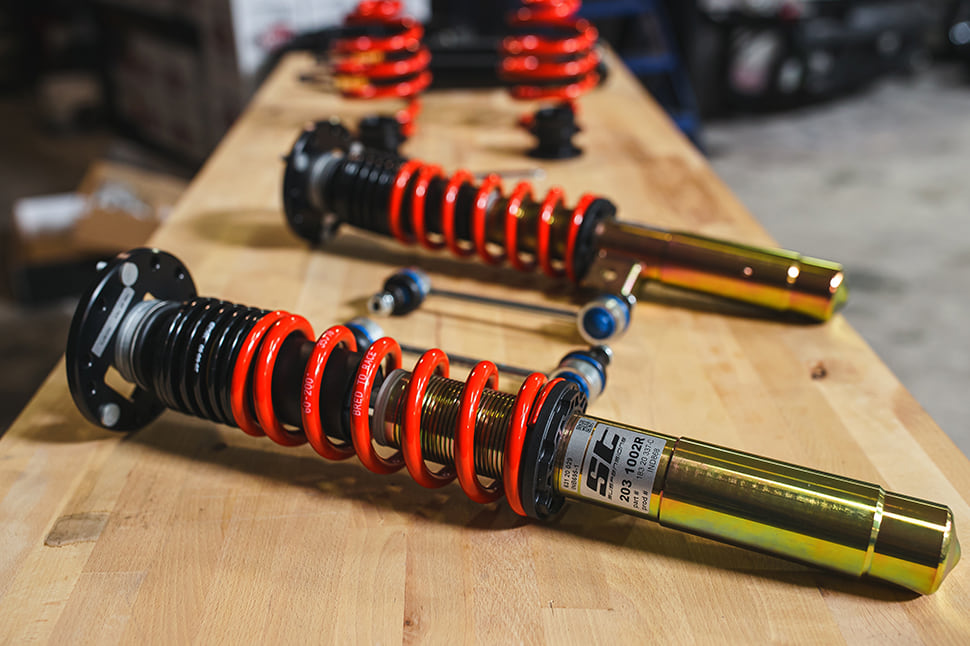 And the very best is – producing a customized ST coilover or height adjustable spring kit does not take any longer than for a standard ST suspensions kit!