New Products
ST suspensions coilover kits for KIA Sportage (QL)
The KIA Sportage has been available since 2015 in Germany, it is one of the most successful models of the Korean automobile manufacturer. ST suspensions offers the ST XA coilover kit for all Sportage models (Type QL) with front-wheel drive and all-wheel drive.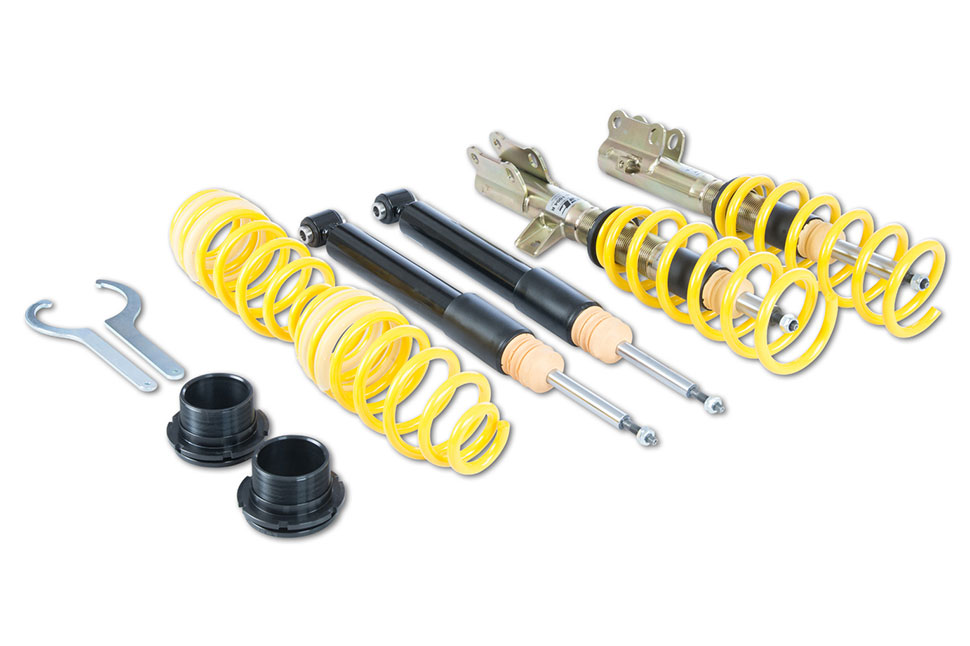 The tested adjustment range of the continuous lowering at the front axle is between 30 – 50 mm and at the rear axle 35 – 55 millimeters, stated within the parts certificate. KW damper technology allows an adjustment to sporty or comfortable driving behavior with only a few manual steps.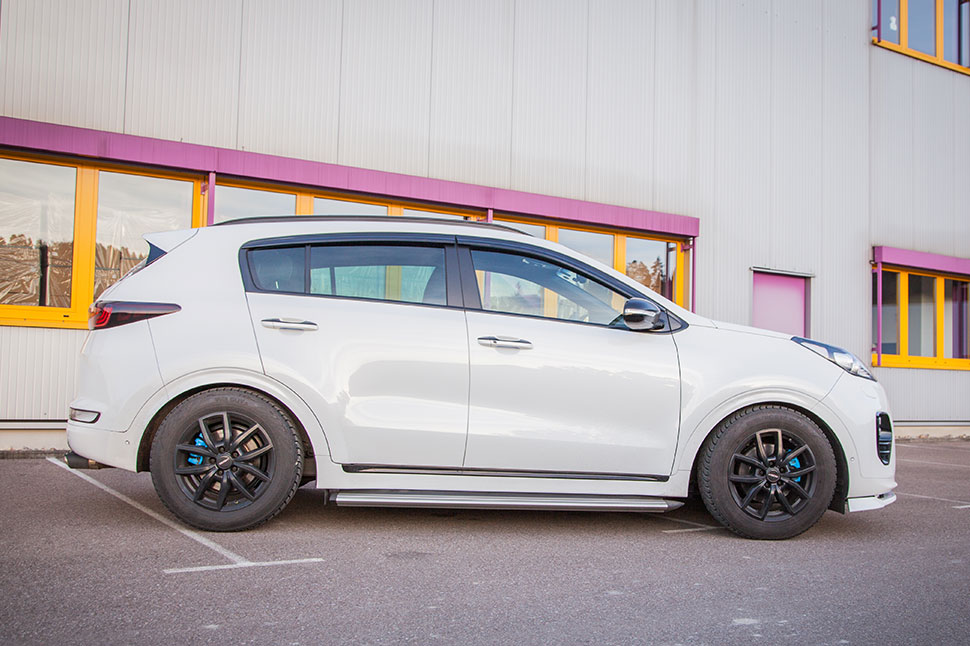 The "Family SUV" fourth generation of the KIA Sportage (Type QL), boasts a significant increase in space and an attractive design. ST suspension gives the KIA Sportage a sportier driving behavior compared to the other available aftermarket coilover kits. The suspension works with a sporty character line, even at maximum load, without that the drive comfort suffers.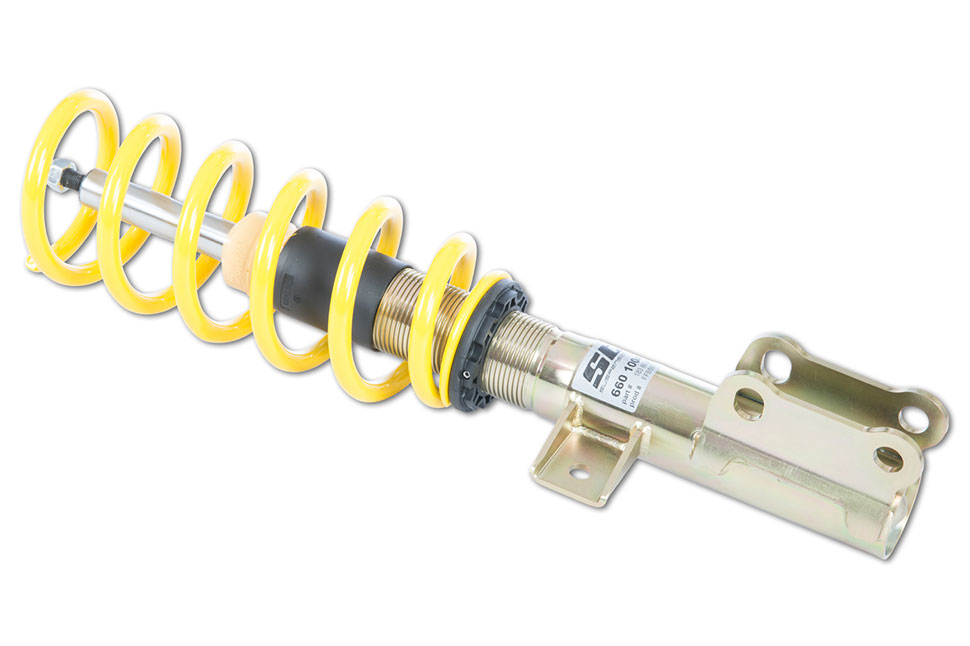 The idea of coilover kits being stiffer than factory suspension are in the past. The ST XA coilover kit for the KIA Sportage (Type QK) manufactured in OEM quality at KW automotive in Germany proves this. Additionally, the rebound adjustment of the used KW damper technology allows individual adjustment of the ST XA coilover kit with 16 clicks for an either more comfortable or stiffer ride.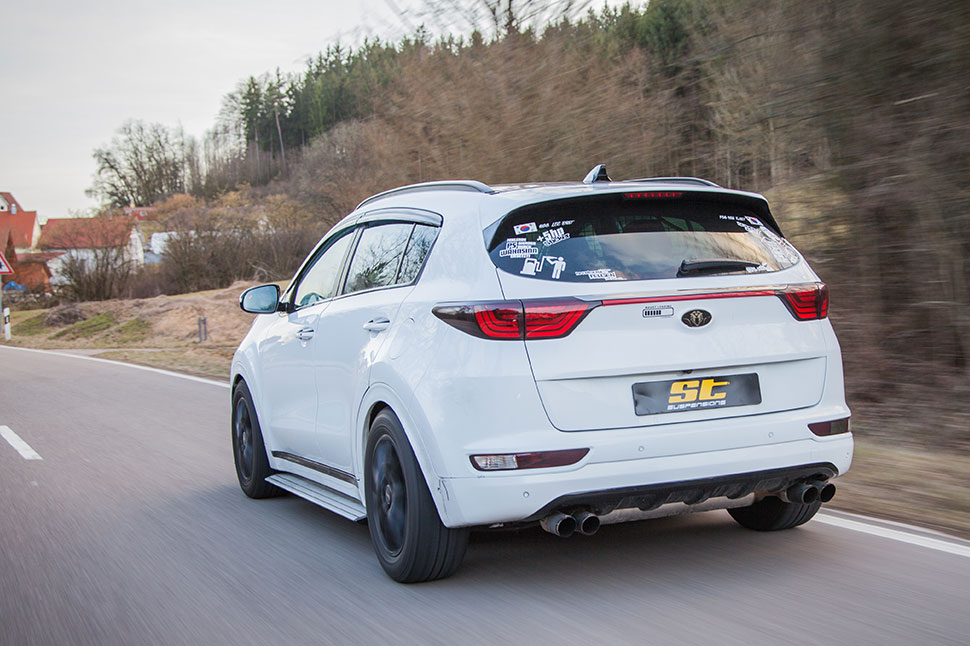 This eye-catching SUV drives with the ST XA coilover kit more dynamically in curves reducing the nodding and rolling movements of the body structure which SUVs are typically known for. The adjustment range of the continuous lowering is at the all-wheel drive and front-wheel drive model the same: 30 - 50 millimeter (front axle) and 35 - 55 millimeter (rear axle).