Product News
Ford Focus IV (Type DEH) Performance Stance by ST suspensions: Rebound adjustable coilover kit and wheel spacers available
For the all new Ford Focus IV (DEH), available as a compact hatchback and station wagon, ST suspensions introduced an extensive delivery program: In addition to ST DZX and ST AZX wheel spacers for aftermarket wheels, and the Easy Fit spacer kits for the standard factory wheels, the ST XA coilover suspension kit is also available.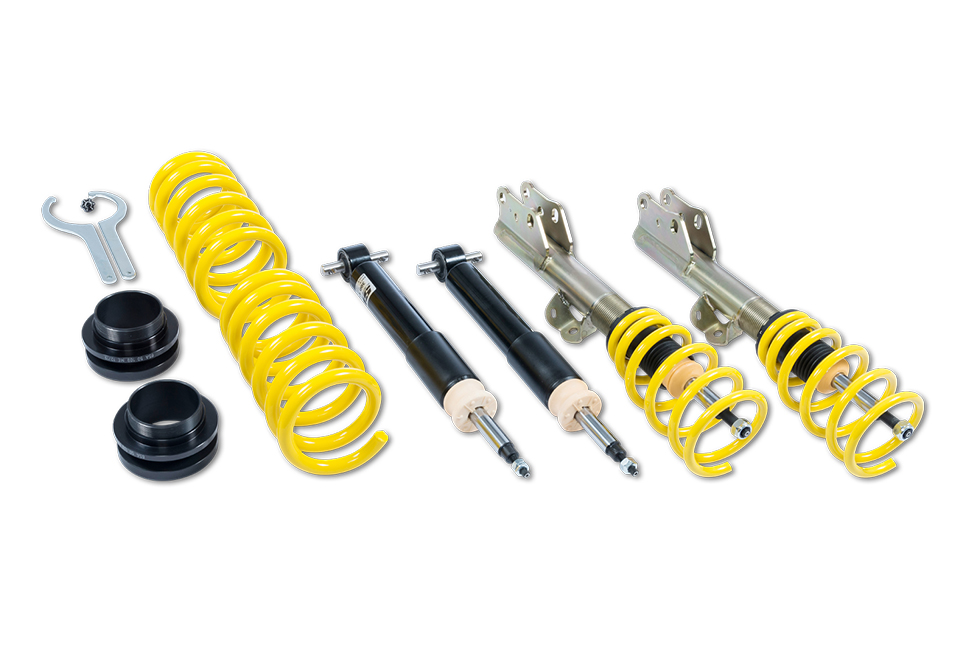 The ST XA coilover suspension kit, which can be adjusted in the rebound forces with 16 clicks, ensures an approved stepless lowering of 30 - 50 millimeters on both axles. The adjustment range for the Focus ST models is 30 - 50 millimeters on the front axle and 30 - 55 millimeters on the rear axle. What many people do not know is that ST suspensions relies exclusively on the renowned KW Engineering and also the dampers are made by KW automotive.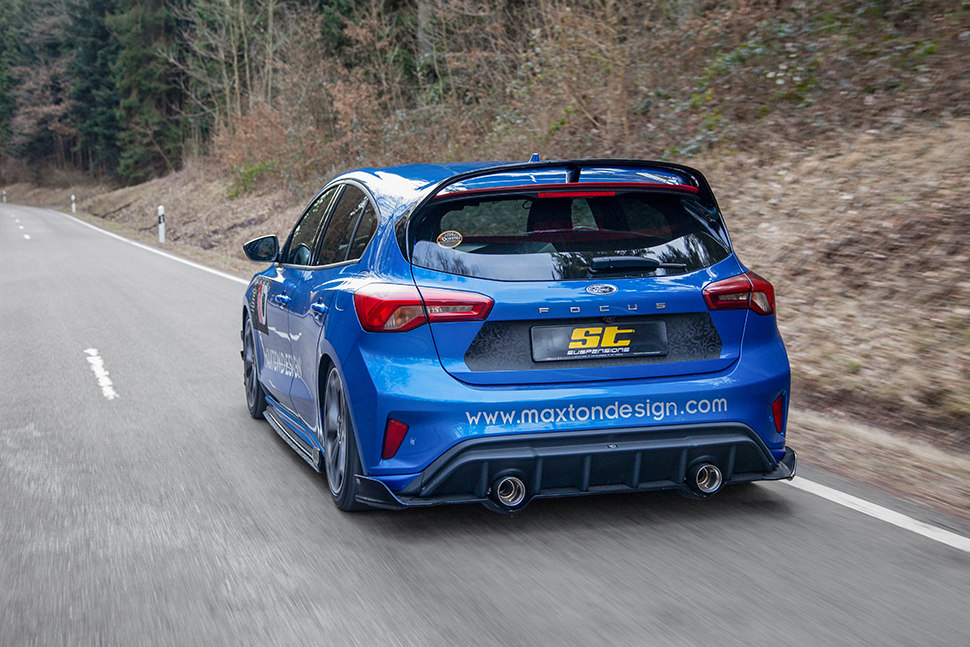 In just a few simple steps, the pre-dialed factory setup of the ST suspension dampers can be adjusted for either comfort or sport. Once the coilover suspension kit has been fitted, the new Ford Focus IV (DEH) benefits from much more direct handling with hardly any loss of ride comfort. The car also reacts more precisely to load changes and benefits from increased tire grip.
Because of the shorter ST damper housings, the suspension travel can be up to ten millimeters longer than the standard suspension. Even the ride quality with the ST XA is much better as the OEM Shocks with lowering springs.
For those who prefer a more individual wheel design and bigger dimensions, ST offers numerous options of ST DZX and ST AZX wheel spacers for any kind of offset. For example, ST already has spacers for a stance 25, 30 and 35mm (DZX) and 40, 50, 60 and 70mm (AZX) per axle.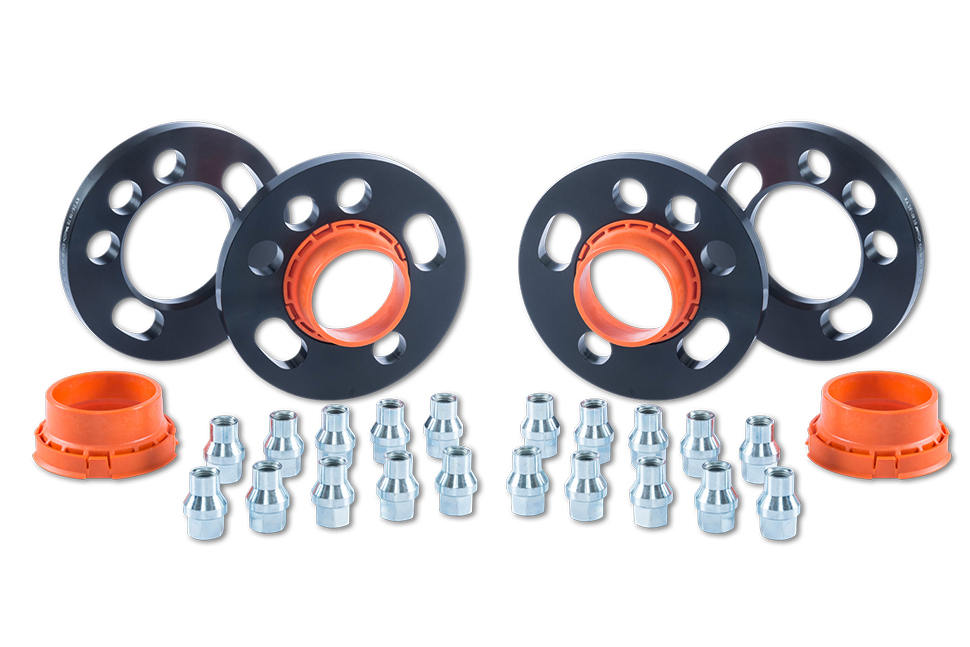 For the standard factory wheels and factory tires in 19 x 8 inch and offset of 55 mm is the ultimate game changer the ST Easy Fit kit. This kit includes mounting material, DZX spacers, and shaft nuts. ST already tested the maximum spacer stance of 25 millimeters at the front axle and spacer stance of 35 millimeters at the rear axle with Michelin Pilot Sport tires in 235/35-19 without having to machine the fender arches.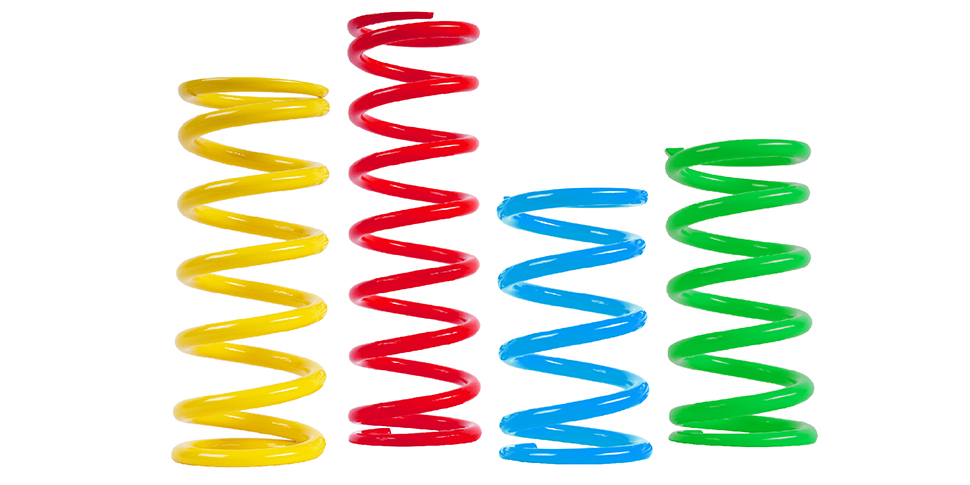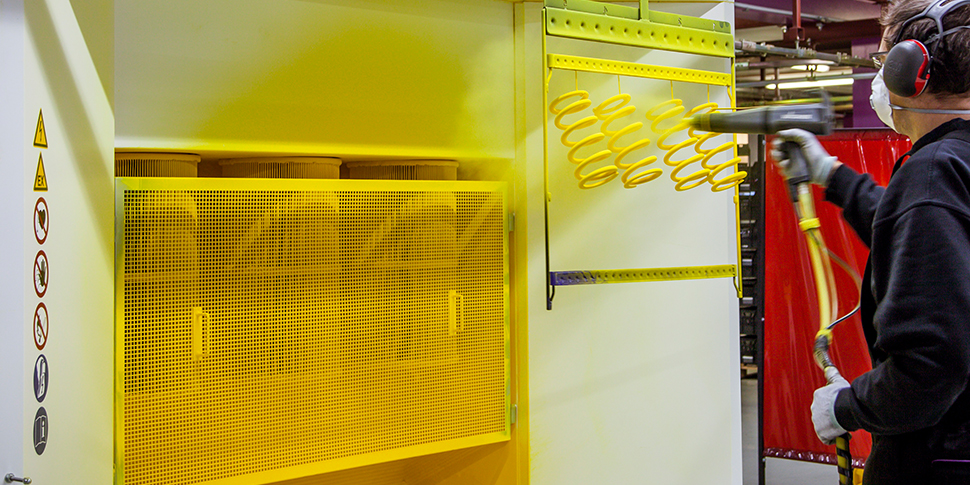 The ST customization program can now be ordered as an option for the ST XA coilover suspension kit for the new Ford Focus IV (DEH) sedan and station wagon which also includes the sporty Focus ST models. In addition to the possibility of ordering the springs in one of 18 available colors, the springs can also be individually marked with personalized text.