Product News
ST XTA plus 3 Coilover Suspension Kit for BMW M2
The brand-new ST XTA plus 3 coilover kit for all BMW M2 and BMW M2 Competition enables a maximum stepless lowering of 45 millimeters for an increased stance. Additionally, the KW engineered and hand-built shocks are three-way adjustable in the low-speed and high-speed compression forces as well as in the low-speed rebound forces.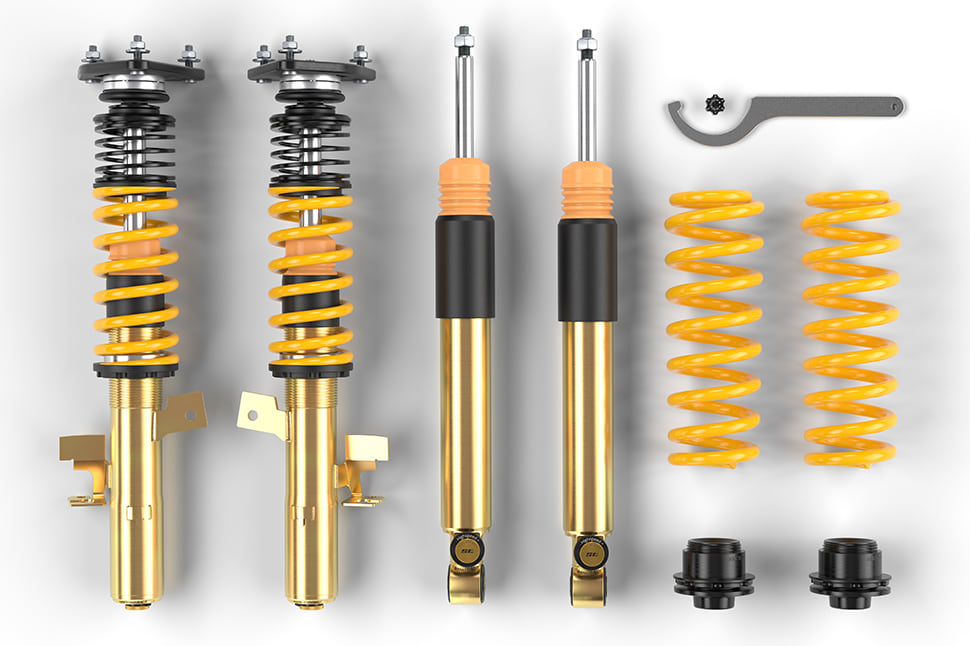 All ST XTA plus 3 coilover kits feature racing springs, top mounts with unibal bearing and three-way adjustable shocks. This top-notch, entry-level suspension kit is now available for the BMW M2 and BMW M2 Competition.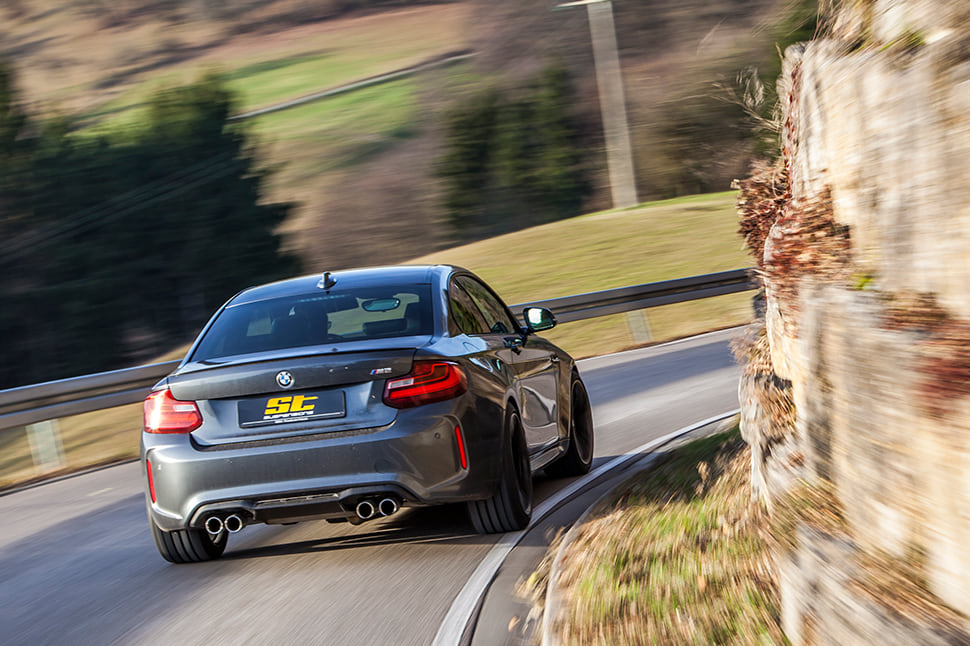 With this coilover kit KW automotive gives car enthusiasts a suspension that handles the perfect balance of a sporty suspension setup with direct handling, and the ride comfort with street tires in a streetcar. This all is possible in a maximum performance stance.
Visit Shop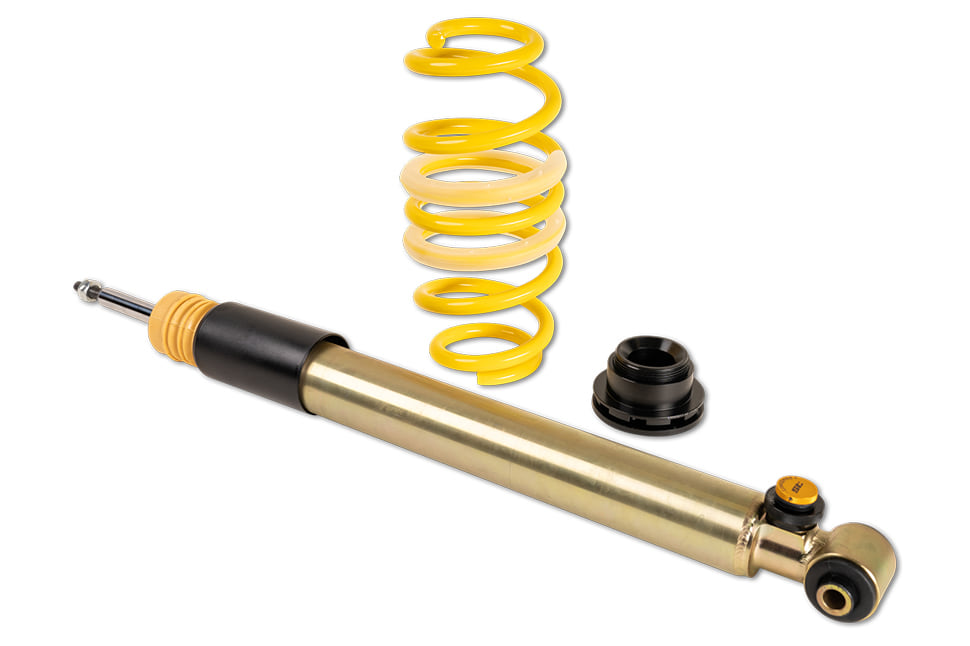 A special feature of the ST XTA plus 3 is the absence of a reservoir for the new KW valve technology with its low-speed and high-speed compression valves. This two-stage valve adjustment is operated via integrated adjustment wheels located directly on the struts and rear axle damper housing. With the black knob, the spring preload of the high-speed compression valve can be changed in 24 click stages.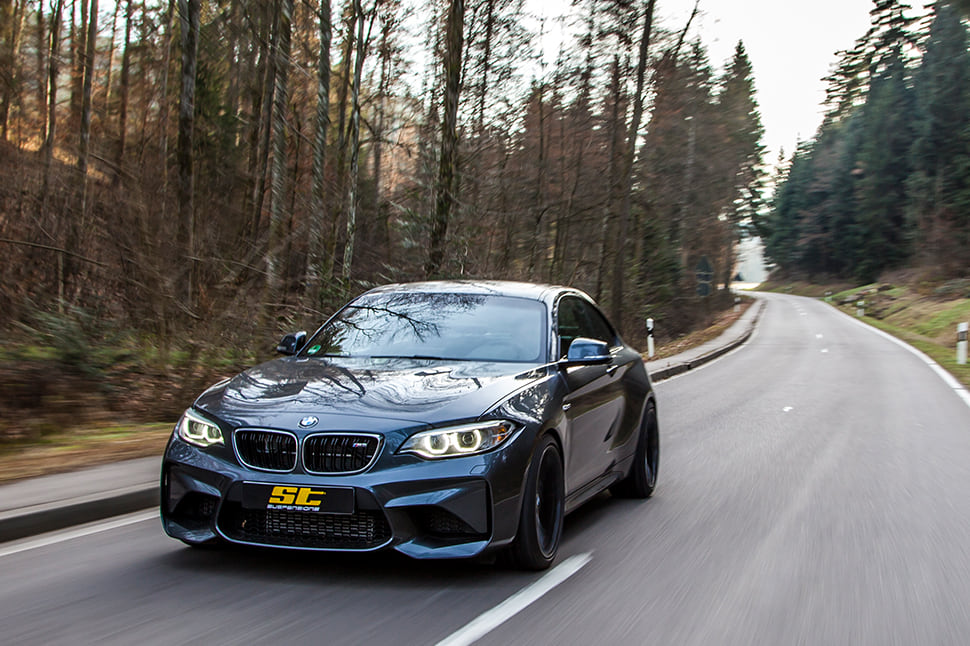 While the low-speed compression stage influences damping during long, drawn-out bumps, it also affects the pitching behavior of the body structure when turning in, braking and accelerating. The high-speed compression stage, on the other hand, reacts to rapid impacts from the tarmac surface, such as road shoulders, traverse grooves and short bumps.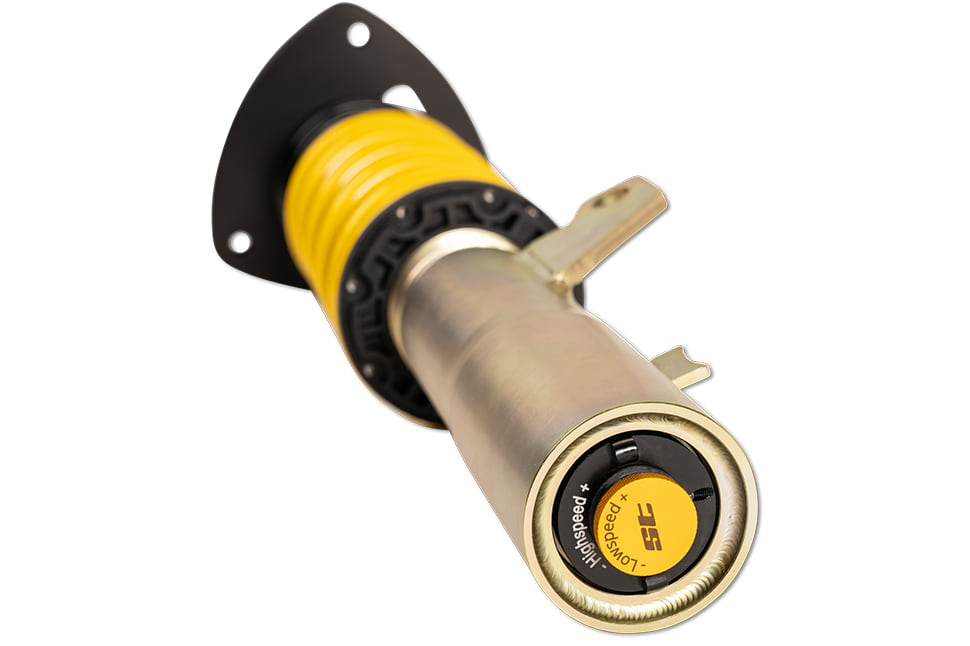 The gold knob is used to adjust the low-speed needle valve. Here, 24 click stages are also available. If the compression stage valves are closed, body roll is further reduced, handling is improved and ride stability is increased. If the valves are opened, ride comfort benefits. Apart from adjustable compression valves, the 16-click adjustable rebound valve allows for further control of the driving characteristics with a focus on the handling characteristics.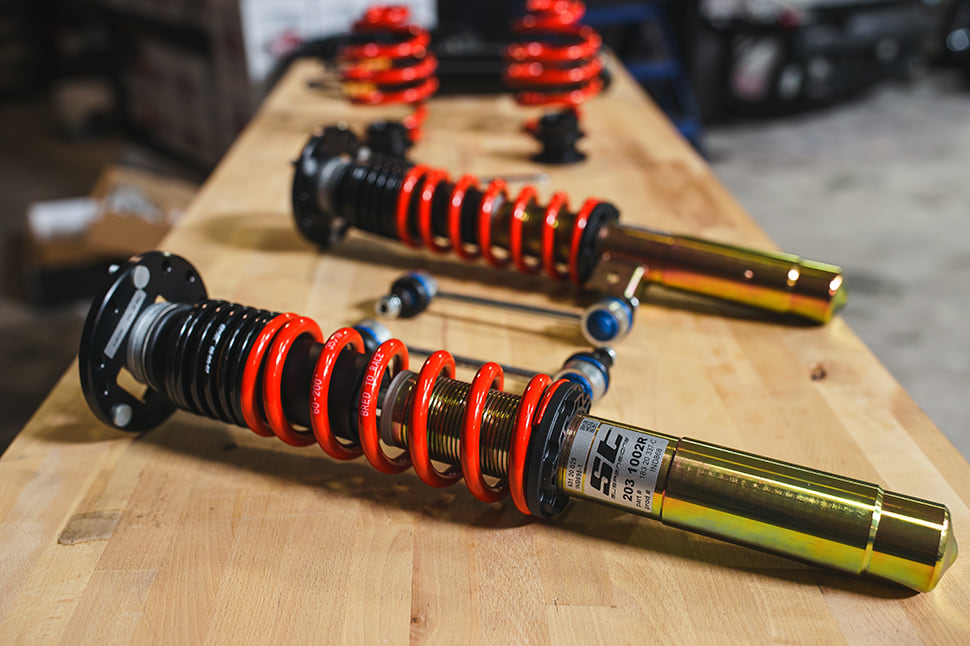 The ST XTA plus 3 Coilover Suspension Kit is also are manufactured built to order, so you can choose in the ST MAKING YOURS ordering process from 18 different RAL colors and a customized marking.
Visit Shop